I Believe In A Thing Called Love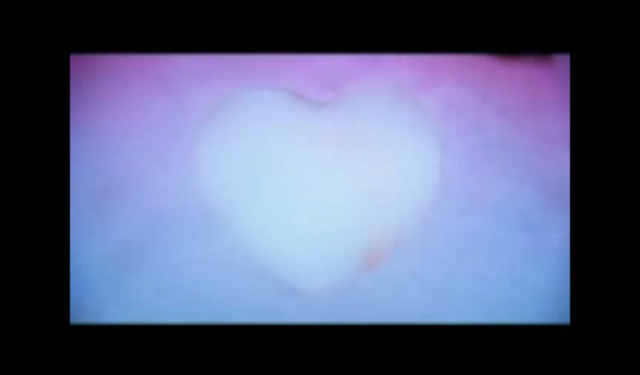 I read The Man with the Glass Heart because I am a participant in freedombookclub.com. It was recommended by one of the club's twitter followers. The book was selected by a pretty vast majority of the shares cast for August's Book of the Month, but really I was thinking to myself that I really wasn't going to enjoy this book.
"Why is that?" You ask.
Well, number one, it is a work of fiction, and I am generally prejudiced against fiction. I don't know why that is, but that's me. I'll read fiction, but I won't be excited about it. There has to be something in the book that turns me on (not in the erotic sense, as I'm definitely NOT a fan of erotica).
When I sat down to read this, I read it on my mobile device. It turns out that the print version was set to ship three weeks from the date of purchase, so I splurged, and bought the kindle edition as well. I just barely got the print copy a couple of days ago, after I'd already read the kindle version before it arrived.
I don't know much about the law of attraction, but it seems that I was destined to read this book at this particular juncture in my life. My divorce has just been finalized (about a month ago) and my life is a complete mess right now. At the age of 37, when life is supposed to start getting easier, I am starting over.
The Man with the Glass Heart is billed as a fable. Now, the only fables with which I am familiar are those ones by Aesop. One that especially sticks out in my mind is the one where there is a crow who has some cheese in his craw. A fox notices this cheese and the fox begins to flatter the crow; first about his appearance, then about his nimbleness in flight, and then about his sweet singing voice. The crow of course preens himself when flattered about his appearance, hops from branch to branch when his agility is complemented, and then sings out loud when his voice is spoken of so highly by the fox. And of course when the crow exercises his voice, he loses his prized cheese to the beguiling fox.
Now The Man with the Glass Heart is a bit more lengthy than my retelling of the tale by Aesop, and subtler still. However, it still qualifies as a fable in my estimation. I think though, that the lesson (or lessons) learned by the reader will depend upon the experience of that person. The lessons I learn are doubtless going to be different than those of my ten year old daughter (who is enthralled with the story, much the same as I was).
The story begins with a young female nomad named Panache encountering an odd fellow named Benjamin Pencil. Being the nerd that I am, I immediately thought of the great essay by Leonard Read, 'I, Pencil' when I learned the male protagonist's name.
What makes the male protagonist such an odd fellow? Well, he carries around this flawless heart made of glass in a wheelbarrow filled with cushions and velvet. He uses his chamois cloth to buff out the minute scratches, and generally, his heart is a great encumberance to him.
The heart of Panache is of an entirely different nature. It is not very much of an encumbrance upon her, as she describes her heart as being made up of old shoe leather. So despite being vastly different entities, Benjamin Pencil and Panache set out on an adventure together. She with her knapsack and her heart within her chest; he and his wheelbarrow, encumbered by his enormous heart that shows no physical defect.
They share many adventures together, of which I will not share, but here I will share part of the masterful Shelly Reuben's words in order to give you a small nibble of what I read. This small sample will not give away much of the plot, but will show you why I am very glad to have read this book, and why I am SO glad it was chosen by people participating in freedombookclub.com. The Man with the Glass Heart is a masterful and engaging work of fiction, sure to bring pleasure and insight to the hearts of all that read it.
"I had neither the right nor the desire to interfere; but I couldn't help from noticing the toll it was taking on his glass heart.
Benjamin Pencil's glass heart.
It was the first thing that had attracted me to him all those weeks ago. It was pure, and it was clean, and it was beautiful.
And it was Benjamin's, not mine.
That's the funny thing about human relationships. How many absolutes are drawn into, around, and through them. How many psychological boundaries, which at first seem to be almost arbitrary, are in actuality as inarguable and inimitable as nature itself.
Like Benjamin's heart.
I wanted to protect it. I wanted to yak the chamois out of his pocket and polish a frantic shine back onto its surfaces. I wanted to kick up the brake on the wheelbarrow and run off with his heart, somewhere... anywhere... where it would be safe.
But of course, I didn't.
One can't.
Not with somebody else's heart.
It's like a law of nature, it is, the sovereignty we have over our own hearts..."