Cut the Crap, Episode 4
I could give you a load of excuses why things aren't going well for me right now, but that is not really why I am writing this series, is it? No! I'm here to cut the crap. So as valid as those excuses are, they do not belong here, in Cut the Crap, Episode 4.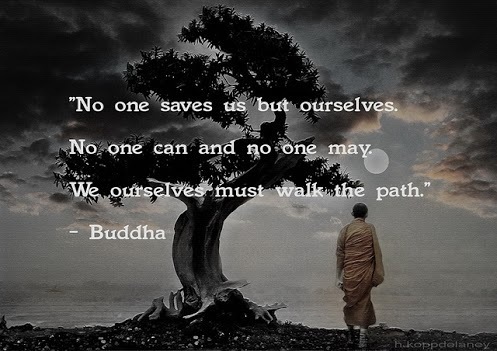 Well, I met with a new client for the second time. He is really excited about working with me to plan his retirement. He and his wife were over for their first appointment a couple of weeks ago. And so at least I am helping their family. There are many, many other families that I know of that need the products and services that me and my firm provide. I have the knowledge, the tools, and an organization supporting me that has a proven system in place to help people win the money game (myself included).
I think that my client JB is extremely brave to face the reality of his financial situation. Hey said to me that he was touched that I would think of HIM when thinking of people that I'd like to help! What a tremendous compliment. I have enjoyed conversing with JB for about a year now on an intermittent basis about so many interesting topics. In fact I'd love for him to join with Gardner Goldsmith and I on Liberty Conspiracy Live show some time.
In my experience, most people aren't willing to admit that they might need help with their finances. Many people think that their 401k is going to be enough for them to live on comfortably through retirement. This just isn't the case for most people. Even if your company matches your contribution at say 5% of your income, you probably won't have enough to live on until you kick off when you are 81 (for men) or 84 (for women).
So what is my financial situation like? It's terrible! I am living as cheaply as possible, and STILL have some major shortfalls I need to overcome. I know that there are people out there that are worse off than me, but that only makes me feel worse! I can help those people, and I should be!
THE LIST
The way that I am getting out of the mess that I am in is helping others. As the saying goes, "Money flows to those who solve other people's most pressing problems." So I have a way of identifying people that need my help. The list is getting a bit lengthy now, with over 100 entries.
How do I get on this list, you ask?
Well, every day I set aside a half hour for adding to the list. I guess it is kind of like a prayer roll. First, I say a little prayer, asking God to help me identify people in need of what I do. Then I go to youtube and listen to this binaural audio that stimulates brain activity on certain wavelengths that help listeners become prosperous. Then I sit down with my notepad, and write ideas and names down until the audio has finished playing.
Then I'll put those names that I came up with into my spreadsheet. Many of these names are already on the spreadsheet, but that is okay. The more times your name has come up, the higher you go on the list, and the more likely it is that you will receive a phone call from me.
HABIT
We are all, generally speaking, creatures of habit. But what exactly is a habit, really?
To my mind a habit is simply some activity that you engage in that you are comfortable performing. Some habits, like brushing your teeth, bathing regularly, and regular physical exercise are routines we may have had for years.
It has been difficult to change my routines so that I can maximize your effectiveness in my business. But finally I am seeing some progress. I want to thank my mentor Jake Fusselman, and my friend Clyde Davis for encouraging me to make necessary changes in my life which will (eventually) lead to me experiencing prosperity in my life.
I am always looking to improve. If you have any comments, or ideas that have helped you achieve success, please share them in the comments section. Thanks for helping me cut the crap.